reason to believe
Proven by Science
Advanced formulations backed by scientific evidence. We believe in healthy little bellies.

Belly health
The Basics
Why (and how) our products hold the key to immune-digestive health.
Probiotics
The key to healthy little bellies. Our bodies are filled with bacteria — some of it good and some of it bad. The good bacteria keep our digestive systems running smoothly and help keep us healthy.
Probiotics are live microorganisms that increase this good bacteria. They can be found in certain foods and supplements, and there are tons (and tons) of different strains.
Prebiotics
Bacteria are alive — so it only makes sense that they need something to eat. That's where prebiotics come in. They're indigestible carbohydrates that nourish the good bacteria, making it extra beneficial.
There are several types of prebiotics, and they have to be paired with specific probiotics for holistic efficacy.
HMO's
HMOs, or human milk oligosaccharides, are naturally found in most mother's breastmilk. They're an indigestible fiber that act as a prebiotic, and in turn strengthen the immune system and digestion.
Synbiotic
Think of synbiotics as a mega dose of good bacteria. They're created by combining the right prebiotics with the right probiotics, which kicks the probiotics into high gear.
The result? An exceptionally healthy gut and an extra strong immune system.
Microbiome
Inside your gut lives trillions (!) of microbes — including bacteria, fungi, viruses and protozoa. This is known as your microbiome, and it begins taking shape in the womb. It can include both good and potentially harmful microbes, so keeping it balanced is essential to good health.
Vitamin D
A key essential nutrient, vitamin D helps to build strong bones and teeth.
let's talk benefits
Our Formula for Health
Our premium supplement products are specially designed with formulations that ensure greater efficacy, and where possible include both probiotics and prebiotics.
Emotional Benefits
Trusted by Parents
As the world's No.1 children's probiotics and prebiotics supplements brand, we provide peace of mind … and the products that allow parents to protect what matters most: their little one's health and happiness. Parenthood is perhaps the most challenging (and rewarding) journey there is — and we're here to support every step of the way.
Functional Benefits
Every Age and Stage
As a global leader in premium nutrition, our gentle-yet-effective products support the immune-digestive health and wellbeing of mothers and children at every age and stage. Designed for the realities of modern life, our trusted essentials allow parents to easily take care of their family's health and wellbeing, whether at home or on the go.
Product Attributes
Best-In-Class Ingredients
Powered by over two decades of scientific expertise, breakthrough technology and best-in-class ingredients, our premium supplement and nutrition products are designed to support the health and wellbeing of all mothers and children — for our generation and those that follow.

Our Blends
Learn More About What's Inside

Supplemental Facts

Calories

5

Total Carbohydrates

1 g

Proprietary Probiotic Blend

85 mg

2' Fucosyllactose

145 mg

Other Ingredients: Maltodextrin (stabilizer derived from non-GMO corn) Contains Milk and Soy. No added eggs, gluten, artificial colors, flavors, or sweeteners.

The Strains

Lactobacillus Helveticus R00052

Promotes overall gut balance and stability*

Bifidobacterium Breve M-16V

Supports healthy digestion and immunity*

Bifidobacterium Infantis R0033

Helps rebalance the good bacteria lacking from c-section deliveries; works with child's natural immune function to support and mature child's immunity, naturally found in the digestive tract of breastfed infants*

Bifidobacterium Bifidum R0071

Supports digestive gut health*

2' – Fucosyllactose (2'-FL) Prebiotic

Provides advanced immune support similar to that of breastmilk*

Liquid error: Could not find asset snippets/tab-image-table-1.liquid Liquid error: Could not find asset snippets/tab-image-table-2.liquid Liquid error: Could not find asset snippets/tab-image-table-3.liquid Liquid error: Could not find asset snippets/tab-image-table-4.liquid Liquid error: Could not find asset snippets/tab-image-table-5.liquid

next generation nutrition
Your Little Ones Deserve Nothing Less.
We're committed to uncompromising standards and unparalleled quality.
No GMO's
No Gluten or Wheat
No Added Preservatives
No Eggs
No GMO's
No Gluten or Wheat
No Added Preservatives
No GMO's
No Gluten or Wheat
No Eggs

Certified for Your Peace of Mind
We hold our products, our manufacturers and our ingredients to the highest standards to ensure maximum safety.
Scientifically Proven Formulations
Our formulas are scientifically backed to support growth and development of healthy babies and kids.
Rigorous Safety & Quality Standards
Biostime knows safety and quality are vitally important to choose a children's formula. We make sure to meet all quality standards on every product we make and use only certified laboratories to ensure optimal traceability and guarantee a premium quality finished product.
Uncompromising Performance
We ensure the efficacy and performance of all our formulations — made possible by proven science, breakthrough technology and clinical study-backed research.
Pre-portioned and Perfect for on the Go

Add it
Stir it
Mix it
Mix entire contents of 1 stick pack daily into any liquid or soft food at room temperature or as directed by a healthcare professional. Mix until contents are completely dissolved. Do not mix with hot or warm liquids or food.
Please consult your child's healthcare professional before use or if your child has a medical condition.
Store below 77°F (25°C) in a cool, dry place.
formulated by experts
Meet the Team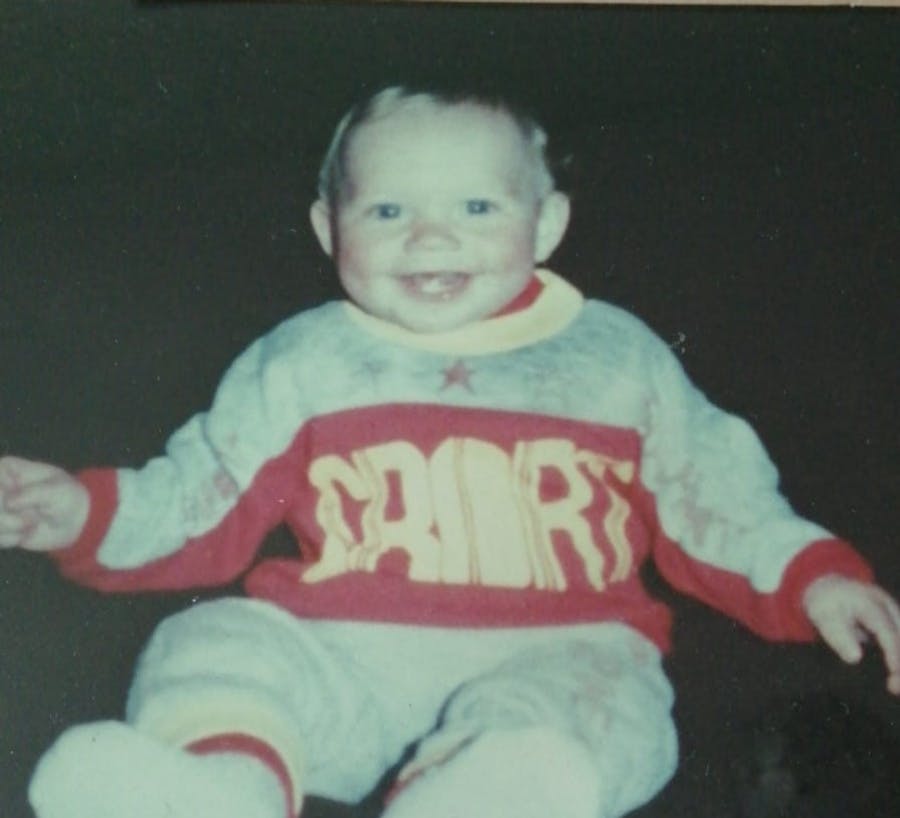 Inspired by my family, and the bond between parent and child, I aim to advance and apply our scientific knowledge on the human microbiome, milk and next generation ingredients, and deliver proven products that can support all life stages.
Dr. Jonathan Lane
Parent & Gut Health Expert & Senior Manager, Global Research

As a parent, I always want to give the best to my child. My personal commitments as a father and researcher is what motivates me every day to identify the next generation of super-functional probiotics!
Nicolas Regost
Parent & Associate Director of R&D for children's nutrition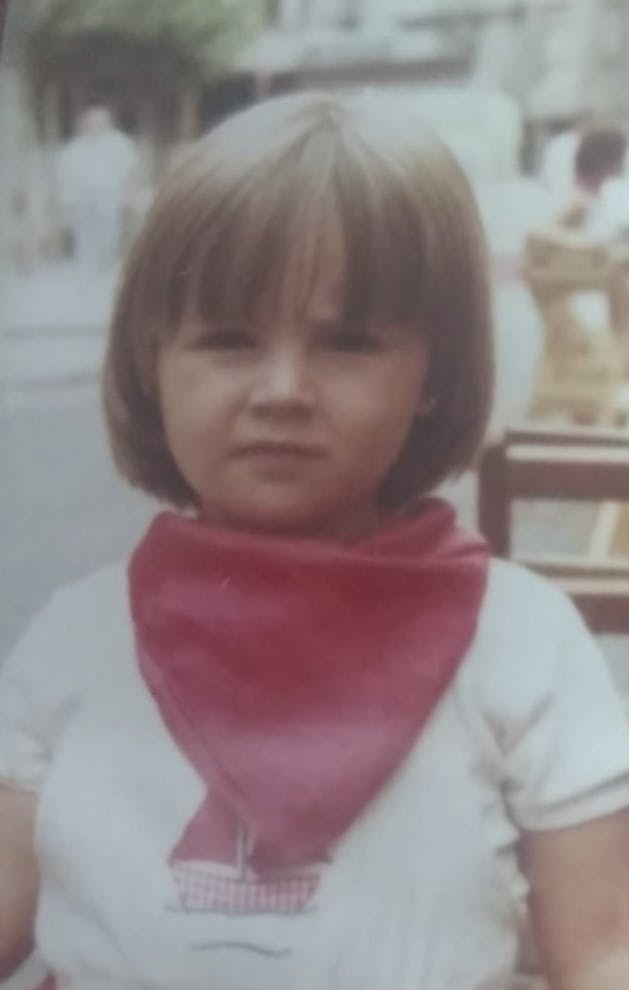 I specialize in functional foods and nutrition. My purpose is to contribute to novel science using research to generate innovative high-quality products for the health and happiness of our future generation.
Dr. Kizkitza Busca
Food Science Expert & Senior Researcher, Global research
Frequently Asked Questions